Comment on To Julian Assange: Will the GOP become the Stop White Genocide Party? by FUCK ALL WHO CENSOR.
I got tired of the gulag type censorship of this "beat around the bush" type site and just unsubscribed from this censoring bullshit. Go to gabDOTai and mindsDOTcom if you want to be able to write without big brother deleting your comments. #FuckThisSite

FUCK ALL WHO CENSOR Also Commented
Recent Comments by FUCK ALL WHO CENSOR
Kevin Oxenrider wallows in anti-whitism in the outhouse cellar
Ha! Maybe Kevin Oxenrider has given us a new verb, "oxenride," meaning "help an anti-white strut his stuff."
As in, "Be sure to oxenride refugee resettlement titan Stephan Bauman, or, "Professor Ciccariello continues to oxenride himself."
---
Kevin Oxenrider wallows in anti-whitism in the outhouse cellar
I like this "outhouse cellar" theme! All you anti-whites who contemplate public acts of anti-whitism should fear that everyone who googles you for the rest of your lives — prospective employers, new acquaintances, prospective brides to be, etc. — will form indelible associations between you and human waste.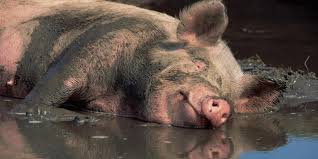 ---
Beefcake's Bootcamp Episode 5: The Audience, The Sleeping White Titan and Grey Goo
[…] to work for the anti-whites. That new train that's on the track is driven by the newly awoken Sleeping White Titan, still drowsy but about to come fully awake as he sees he's been stripped naked of his […]
---
Get active!
Anti-whites like yourself apparently want to turn this country into a flaming hell rather than give up White Genocide. Why not increase your understanding and be a party to making the halting of White Genocide non-violent? You understand nothing right now, and after 4 years at UCBerkeley you'll understand even less. You don't even know that with your Latina "pride," and thinking you're real hot stuff because you're at Berkeley, you're just part of the White Genocide machine.
---
Apple Vice President for Diversity and Inclusion utters blasphemy against Our Most Holy Church of Political Correctness
"If a white man had made her initial comment, or even a white woman, then unlike non-white Ms. Smith they would have lost their job."
She finally is losing her job over that:
https://nypost.com/2017/11/17/apples-diversity-chief-lasts-just-six-months/
To which a commenter at fightwhitegenocide.com replied,
"No sins are forgiven by Our Most Holy Church of Political Correctness."
---