Comment on German refugees are loving their new lives in Hungary by .
Amen! You are soooo right!!

Also Commented
German refugees are loving their new lives in Hungary
First of all: I am german, I do live in Germany, my parents were born and raised in germany as my grandparents and even my grand-grandparent were.
I can tell that there are almost no fleeing German people. It might be that there are a few hundred, maybe a thousand of people who fled to Hungary. But I do not kow anybody who immigrated to Hungary becaus of anything.
The names that are used in the article (Ottmar Heide, Gunter Schwarz) sound like Grman names but here they're called Hungarians. Why? I can promise you – Hungaran names sound different because the finno-hungarian language is totally diffrent to alk the German. So did you talk to people faking their origin?
---
German refugees are loving their new lives in Hungary
I'm in Australia, my country is full of immigrants from Asia, Africa, and the Middle East. I went to Sydney, our largest city for the first time in 10 yrs to find that in some places we don't even have English writing on the shop fronts and street signs.
I may move to a country dominated by white people as I feel increasingly insecure in my native country.
---
Recent Comments by
"Anti-white" vs. the R-word
[…] #AntiWhite" […]
---
Kevin Oxenrider wallows in anti-whitism in the outhouse cellar
Ha! Maybe Kevin Oxenrider has given us a new verb, "oxenride," meaning "help an anti-white strut his stuff."
As in, "Be sure to oxenride refugee resettlement titan Stephan Bauman, or, "Professor Ciccariello continues to oxenride himself."
---
Kevin Oxenrider wallows in anti-whitism in the outhouse cellar
I like this "outhouse cellar" theme! All you anti-whites who contemplate public acts of anti-whitism should fear that everyone who googles you for the rest of your lives — prospective employers, new acquaintances, prospective brides to be, etc. — will form indelible associations between you and human waste.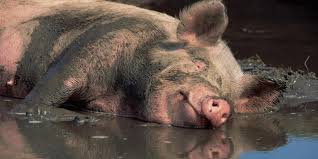 ---
Beefcake's Bootcamp Episode 5: The Audience, The Sleeping White Titan and Grey Goo
[…] to work for the anti-whites. That new train that's on the track is driven by the newly awoken Sleeping White Titan, still drowsy but about to come fully awake as he sees he's been stripped naked of his […]
---
Get active!
Anti-whites like yourself apparently want to turn this country into a flaming hell rather than give up White Genocide. Why not increase your understanding and be a party to making the halting of White Genocide non-violent? You understand nothing right now, and after 4 years at UCBerkeley you'll understand even less. You don't even know that with your Latina "pride," and thinking you're real hot stuff because you're at Berkeley, you're just part of the White Genocide machine.
---